2nd Grade Project-Based Learning: Severe Weather and Natural Disasters
00062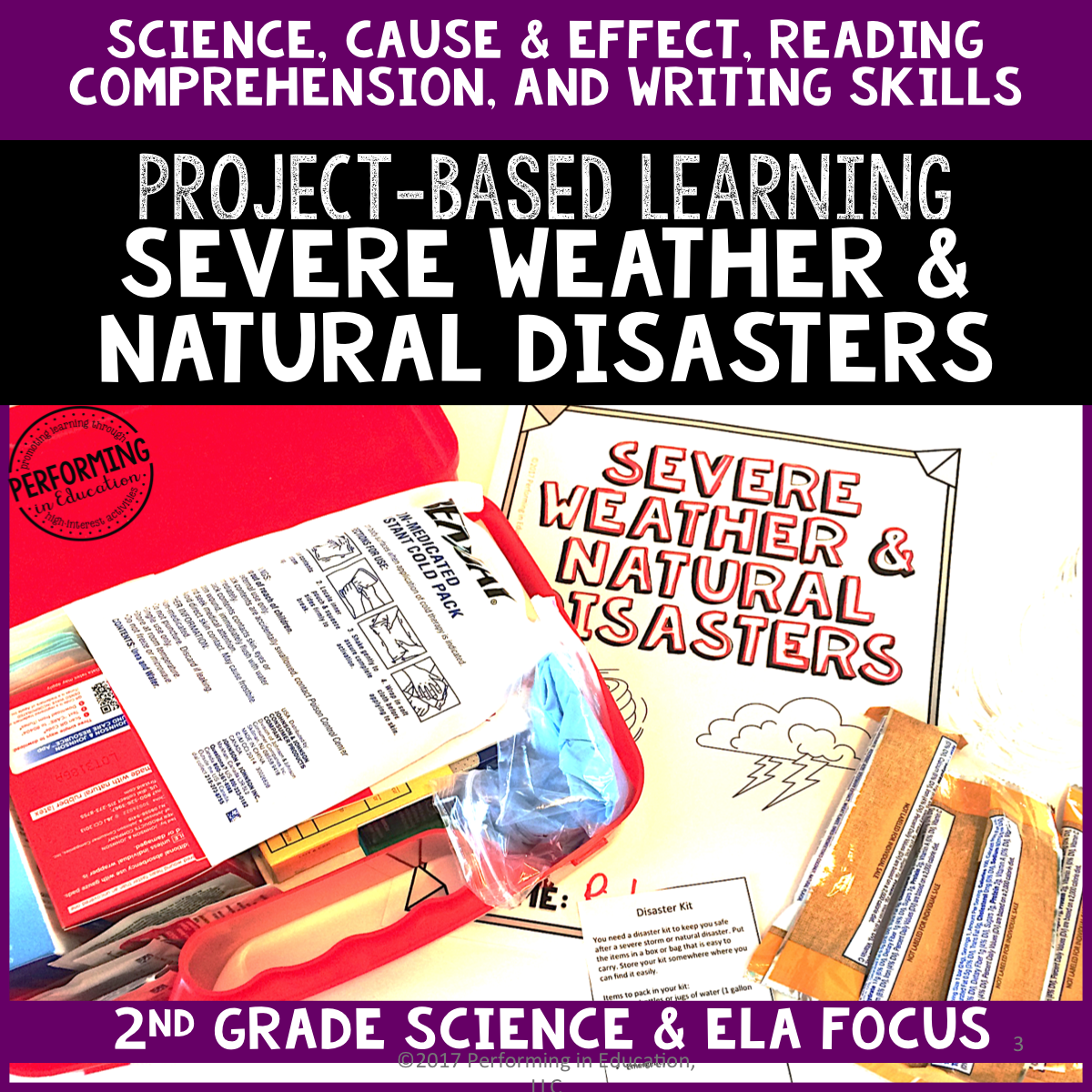 his project-based learning is great for NGSS and related standards, as well as teaching about and practicing 2nd grade reading and writing standards! You and your students will love this second grade project based learning resource! Teach your students science, reading, and writing by learning about severe weather and natural disasters and creating safety guides and disaster kits for the students in your school. Your students will learn about and apply research skills, writing sentences, and more during this PBL. It meets many science standards and includes science text!

Driving Question: How can I help people in my school stay safe during severe weather and natural disasters?

A page is also included to explain each element of project-based learning and how this is incorporated into the project.

General Skills & Standards Covered:
Science: Natural disasters & severe weather
Cause & Effect


Common Core Alignment:

W.2.7 Participate in shared research and writing projects.
W.2.8 Recall information from experiences or father information from provided sources to answer a question.
RI.2.8 Describe how reasons support specific points the author makes in a text.
W.2.6 With guidance and support from adults, use a variety of digital tools to produce and publish writing, including in collaboration with peers.

All of my PBLs include e-mail support.