5th Grade Emoji Escape Bundle & Membership
00081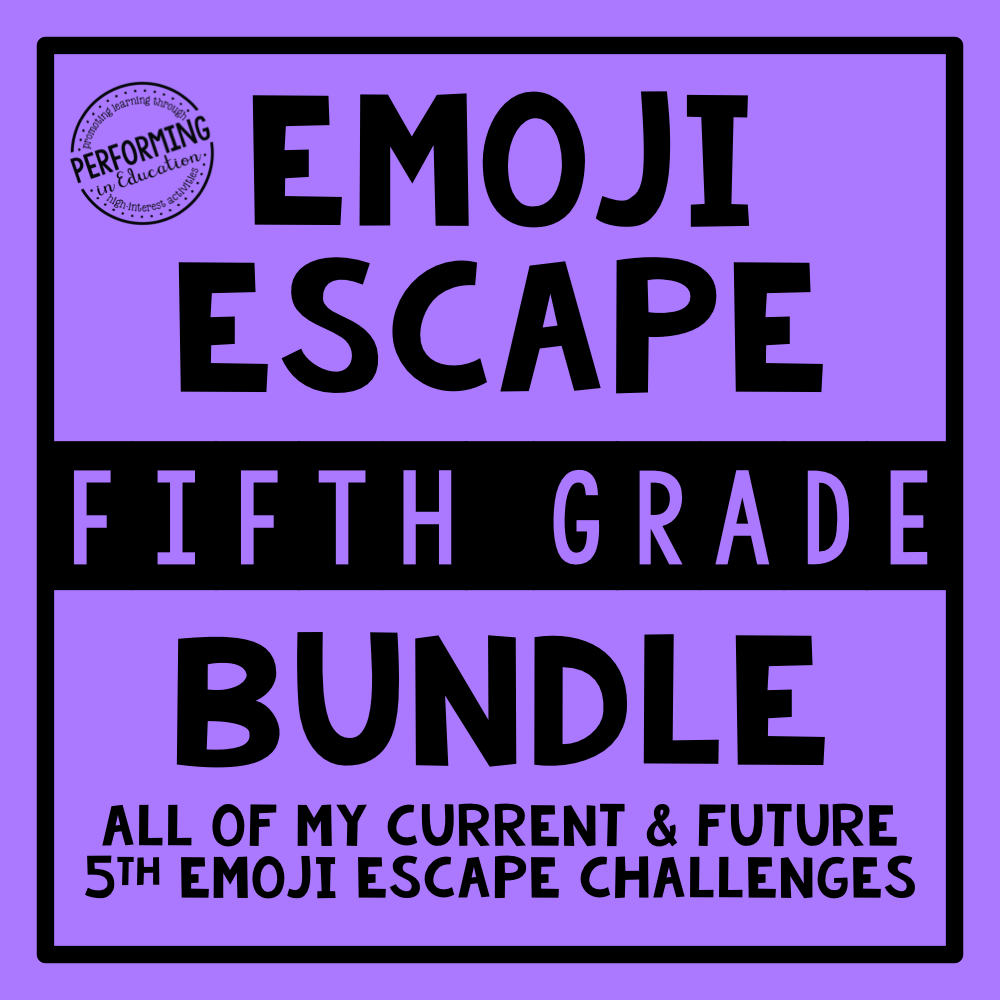 Do your students love classroom escape rooms or break outs? Or are you new and looking to start escape rooms? This bundle is the ultimate deal for 5th grade teachers! It includes all 5th grade resources in my escape game store.
Bundle & Membership: This listing includes all of my current and future 5th grade emoji escape challenges. Do not purchase individual 5th grade escape resources. Return to your account page to download newly added resources.
Each challenge is aligned to grade level standards. Make sure to preview each resource included to see what currently comes in this bundle.
Are these escape challenges easy to prep?
Yes! I built my escape challenges to require very little prep, materials, and stress. Each one comes with step-by-step instructions on how to prepare and run the entire escape challenge. Each escape challenge takes 15-20 minutes to prep and the actual game takes 60-90 minutes to complete.
What are the benefits of buying this bundle?
1- You have lifetime access to this bundle, so you can use all projects in your class from year to year.
2- Any future emoji escape challenges I create in this grade level will be added to this bundle for you to return and download for no additional cost. The price of the bundle will go up as I add resources, but you will never pay any extra once you own it.
How are the escape challenges structured?
This team escape challenge is great for teams of 4-6 students, up to 8 teams. The best thing is, you don't have to prepare envelopes for every single team. This activity was created to be much easier to prep than the traditional class escape challenge. You will use far less paper and far fewer envelopes than other challenges. If you have a small group, or are a homeschooler, the challenges can also work with just a few kids!
Want a preview of my escape challenges in action in the classroom? Click Here
I also provide something very important for a group review game: individual student booklets to keep ALL students accountable. These are called escape logs in the game.
I've even provided a way to prevent one student from doing all of the work. Directions and special cards are included in the game to help manage it so that all students are competing equal work and successfully working together!
Don't bore your students with worksheets for test prep - let them ESCAPE from the emojis!