5th Grade Project Based Learning: Plan a Class Field Trip
00041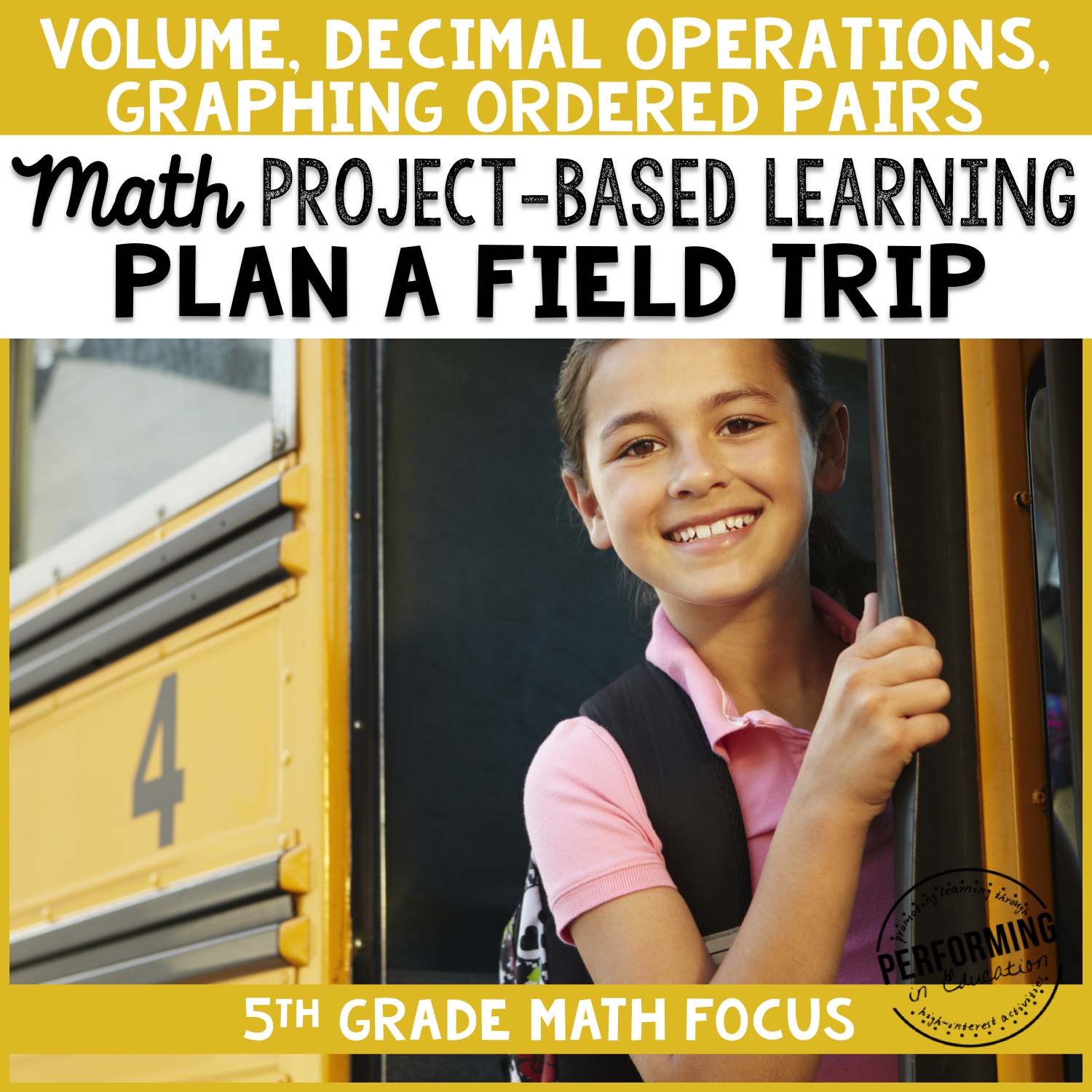 Project-based learning for 5th grade Math. Common Core aligned. Can be used for 4th grade as well if you want your students to practice multiplying & dividing, data, and creating expressions.
Your kids will get their first peek at the process of planning a field trip! Kids love having choices, and this project gives them the choices they want! Kids will practice the following skills in a unique, fun way:
Create expressions
Multiply and divide whole numbers
Create a table using data collected
Use information from a table to construct a graph
Use problem-solving strategies to choose an appropriate path
Write a persuasive letter using data collected to support your opinion
Includes an editable file to add your own local field trip information.
Please note, this is a .zip file with a .pdf file and an additional editable powerpoint file.