Math Project Based Learning for 4th Grade: Plan a Family Vacation
00051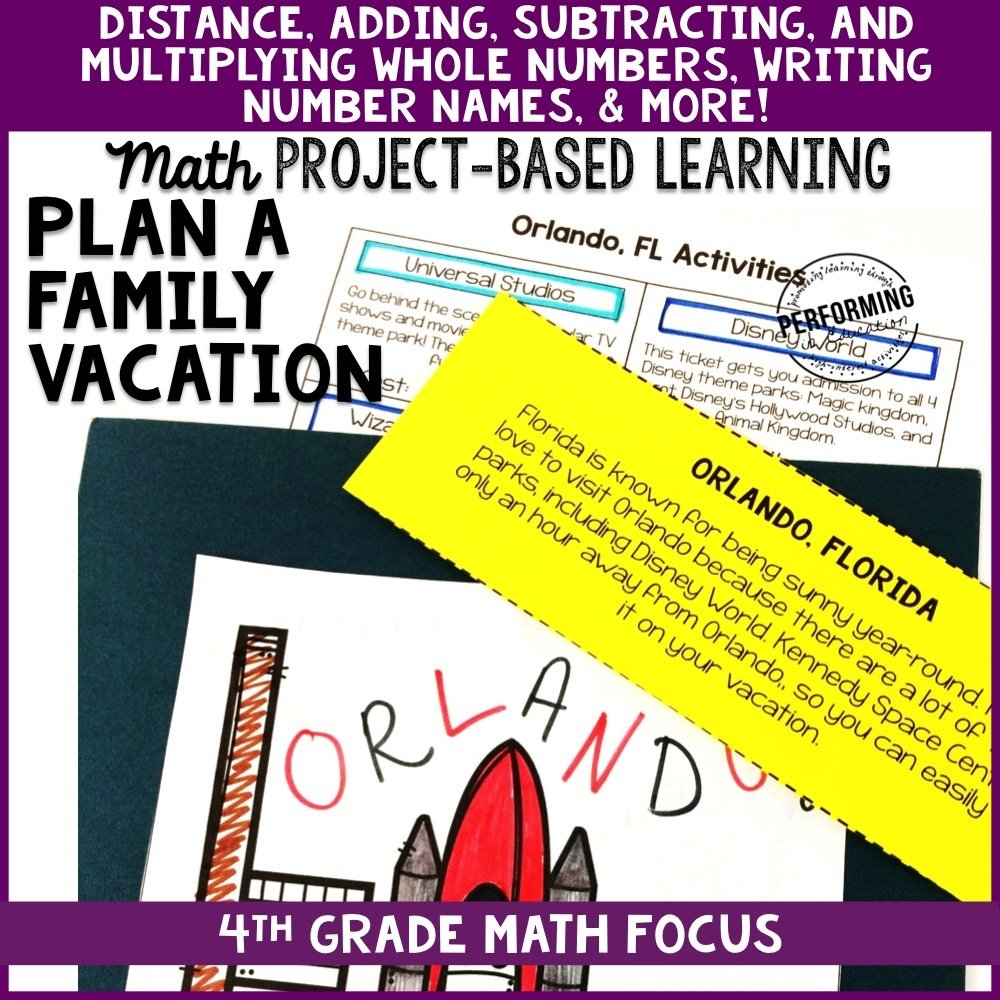 Have your 4th graders plan a family vacation in this fun Math Project-based learning activity! Standards covered include distance, numbers in word and number form, addition, subtraction, multiplication, and division. It's great for Common Core Math and other state standards! Help your students practice real-life and math skills with this quality math project. It includes a teacher guide walking you through each step. Differentiation and student choice is built into all of my PBLs!
Your students will be SO excited to do math during this ENGAGING project. Students will use ALL mathematical practices and learn real-world math skills.
This is math-focused, but other subject areas can be incorporated. Tips for how to do this are included in each part!
Apply The following math skills:
addition
subtraction
multiplication
division
multiplying a fraction by a whole number (optional)
distance (more advanced math optional)
All of my project-based learning activities come with free e-mail support!