Math Project-based Learning for 3rd Grade: Open a Toy Store
00054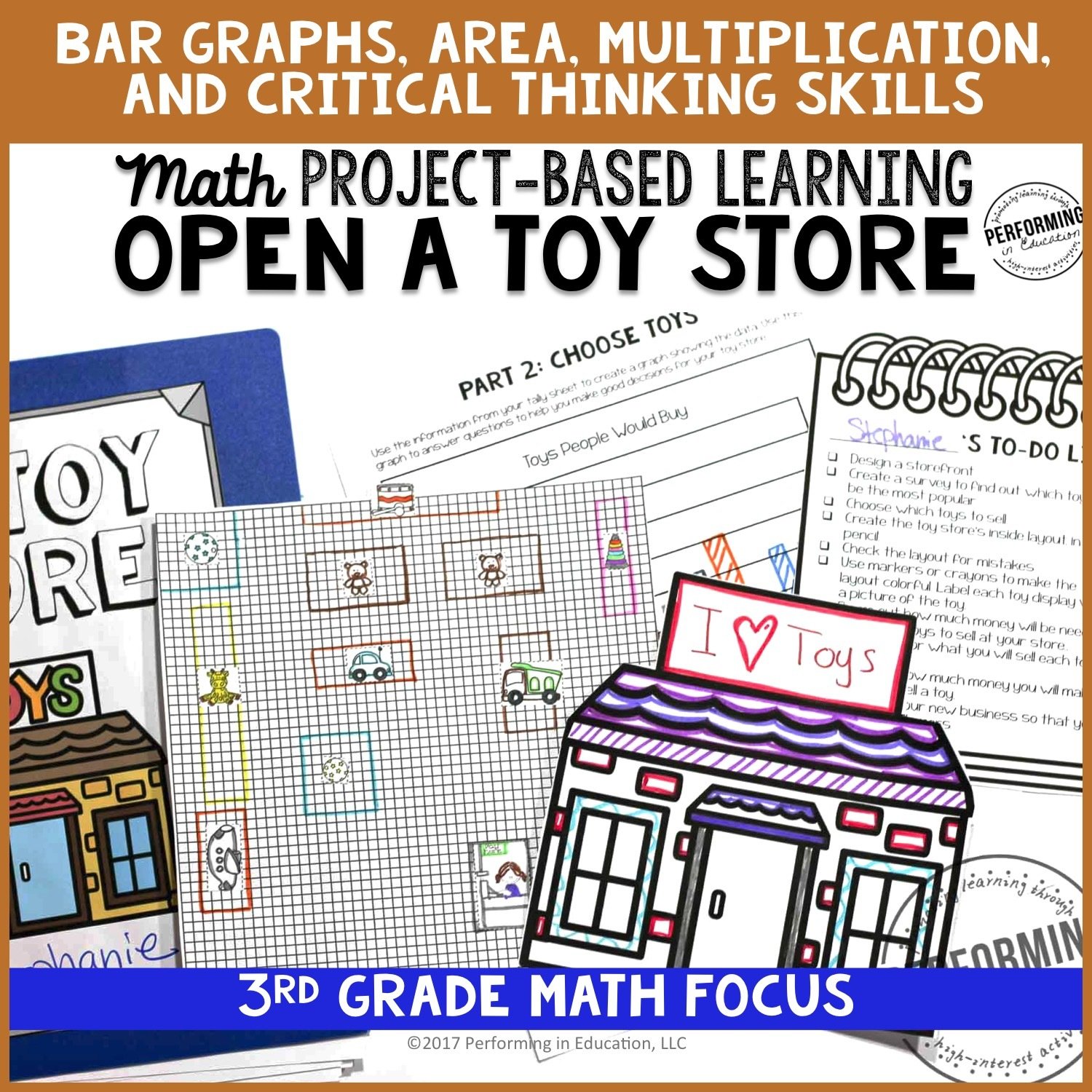 Check out this Math project-based learning (PBL) for 3rd grade math! This fun project will help your students practice area, graphing, multiplication, and critical thinking skills. It includes many Math concepts and links to other subject areas, as well as discussion questions for each section.
This project will get them out of their seats, happily practicing Math in a real-life situation! Students will put their Math skills to work planning their very own toy store business, beginning by doing some fun "market research" to choose which toys will be the most popular!
All of my project-based learning activities come with free e-mail support!
Apply The following skills:
area
bar graphs
multiplication
critical thinking skills