Purchase $25 in teaching resources and save $5.
Purchase $50 in teaching resources and save $10.
Looking for a specific topic or standard? Search below!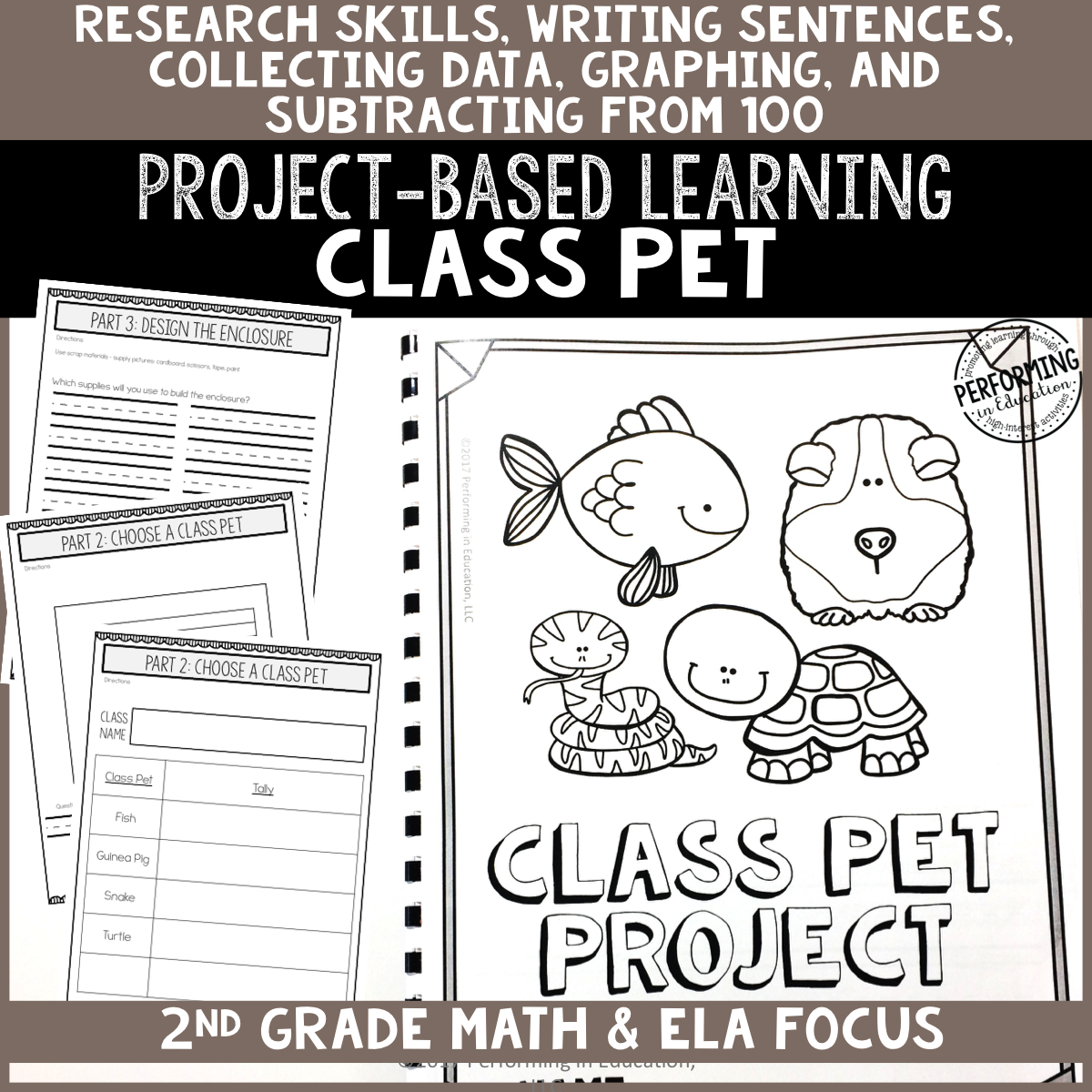 2nd Grade Project-Based Learning: Class Pet Project
SKU 00060
Product Details
You and your students will love this second grade project based learning resource! Teach your students math, reading, and writing through this project-based learning activity. It also includes an engineering piece (building a cage). Your students will learn about and apply research skills, writing sentences, collecting data, graphing, and subtracting from 100 during this PBL. It includes a teacher guide walking you through each step.
This is such a fun way to get your students involved in choosing your class pet! Don't want a live one? A stuffed animal works as well, but I bet you'll want a real one by the end of this project! Teach your students important standards and skills while learning about animals.

A page is also included to explain each element of project-based learning and how this is incorporated into the project.
View the full PREVIEW document to see a sample and explanation of each part of this project!
Skills Covered:

collaboration
critical thinking skills
research skills
writing sentences
data collection
graphing
subtracting from 100
CCSS alignment:

CCSS.MATH.CONTENT.2.MD.D.10
CCSS.MATH.CONTENT.2.MD.C.8
All of my PBLs include e-mail support.
Save this product for later