Purchase $25 in teaching resources and save $5.
Purchase $50 in teaching resources and save $10.
Looking for a specific topic or standard? Search below!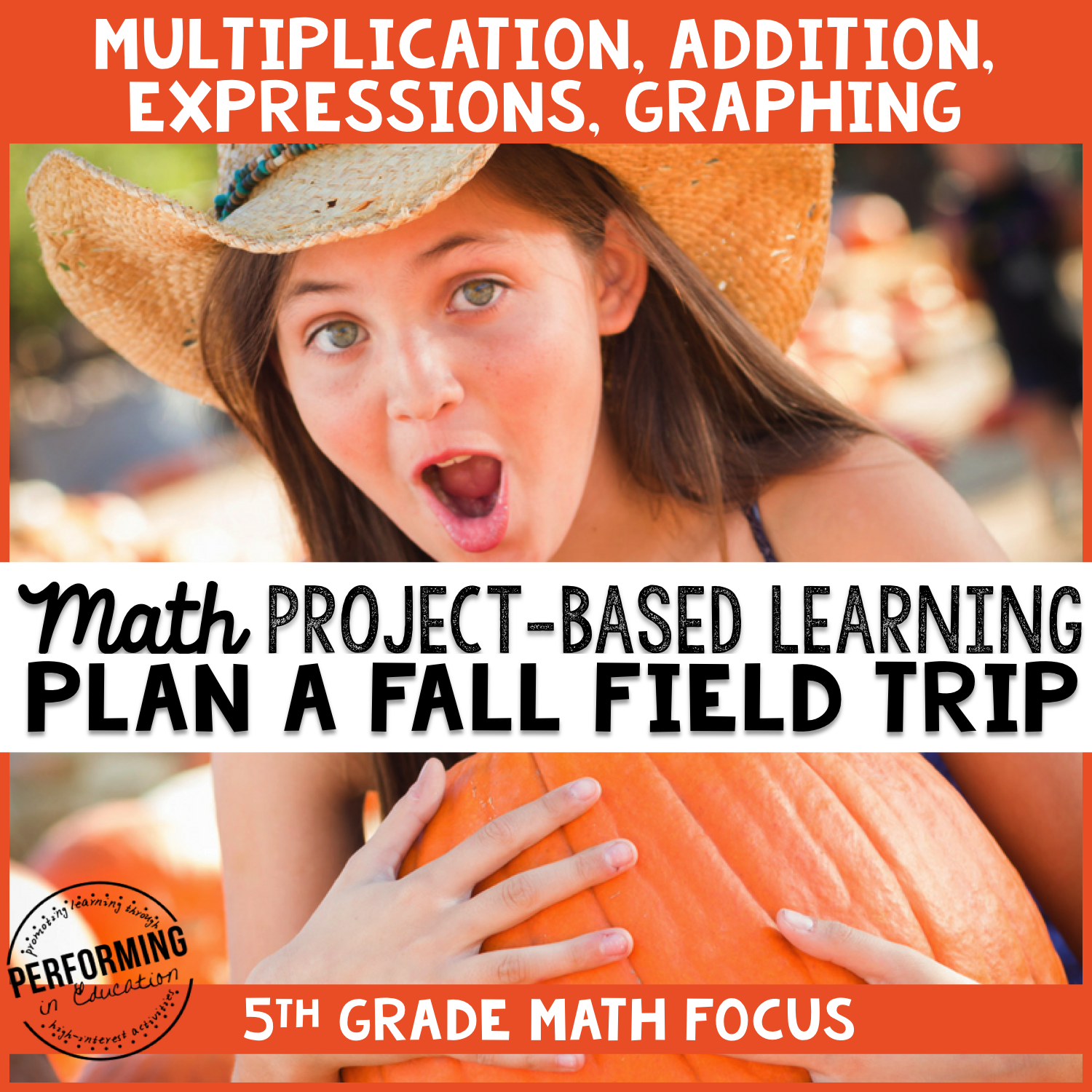 5th Grade Project-based Learning: Plan a Fall Field Trip
SKU 00042
Product Details
Math Project-based learning (PBL) for Halloween, Fall, or October. Help your students practice decimals, expressions, and graphing with this quality project-based learning for grades 4 and 5. It includes a teacher guide walking you through each step.
Are your students excited about October? Mine absolutely love pumpkins, bats, and everything Halloween! This is a great activity to get students excited about Math! Project-Based Learning incorporates in-depth inquiring, voice, and choice. Students will choose two Fall field trips that interest them, then do all of the calculations to find out the total cost. They will then choose one field trip and present their field trip choice to their teacher. No prep required- just print and go!
Practice the following skills:

Multiplying & adding whole numbers OR decimals (differentiation pages included)
Bar Graphs
Solving Expressions
Writing persuasive or opinion pieces
No technology needed - print and go!

All of my PBLs come with e-mail support.
Save this product for later