Purchase $25 in teaching resources and save $5.
Purchase $50 in teaching resources and save $10.
Looking for a specific topic or standard? Search below!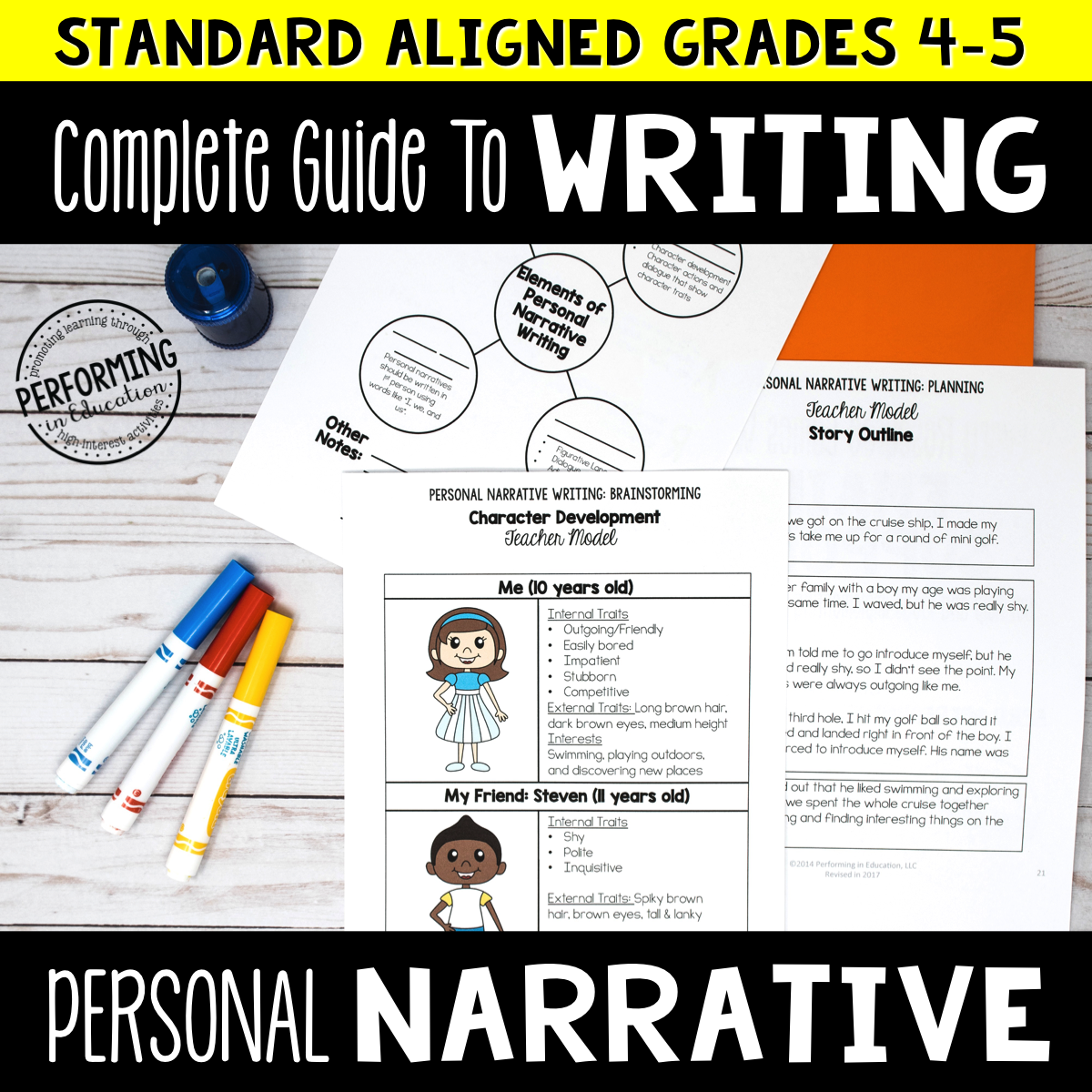 Complete Guide to Teaching Personal Narrative Writing Grades 4-5
SKU 00004
Product Details
This is a "no prep" unit, meaning that all of the organizers and teacher models are included. Print out the pages you need, and you're all set to teach your students how to write engaging personal narratives.
This resource includes directions, student pages, and a teacher model for each step in the writing process:
Elements of Personal Narrative
Brainstorming
Planning
Rough Draft
Writing Dialogue
Revision
Editing
Publishing
Can I use this with my current curriculum?
This complete unit can be used on its own, or in addition to your current writing curriculum.
Can I use this with student devices like iPads or Chromebooks?
Yes. A completely digital version that works with Google Slides is included. You can use the printable version, digital, or both!
Is this aligned to Common Core standards?
Yes! You can use this to cover all of the Common Core standards, and it goes great with other state standards and the six traits.
Does this include grammar instruction?
No. These lessons are purely for modeling the writing process. Use my Writing Tidbit lessons for 10 minute grammar lessons that you can easily fit into any writing block!
Additional Product Photos

Save this product for later