Purchase $25 in teaching resources and save $5.
Purchase $50 in teaching resources and save $10.
Looking for a specific topic or standard? Search below!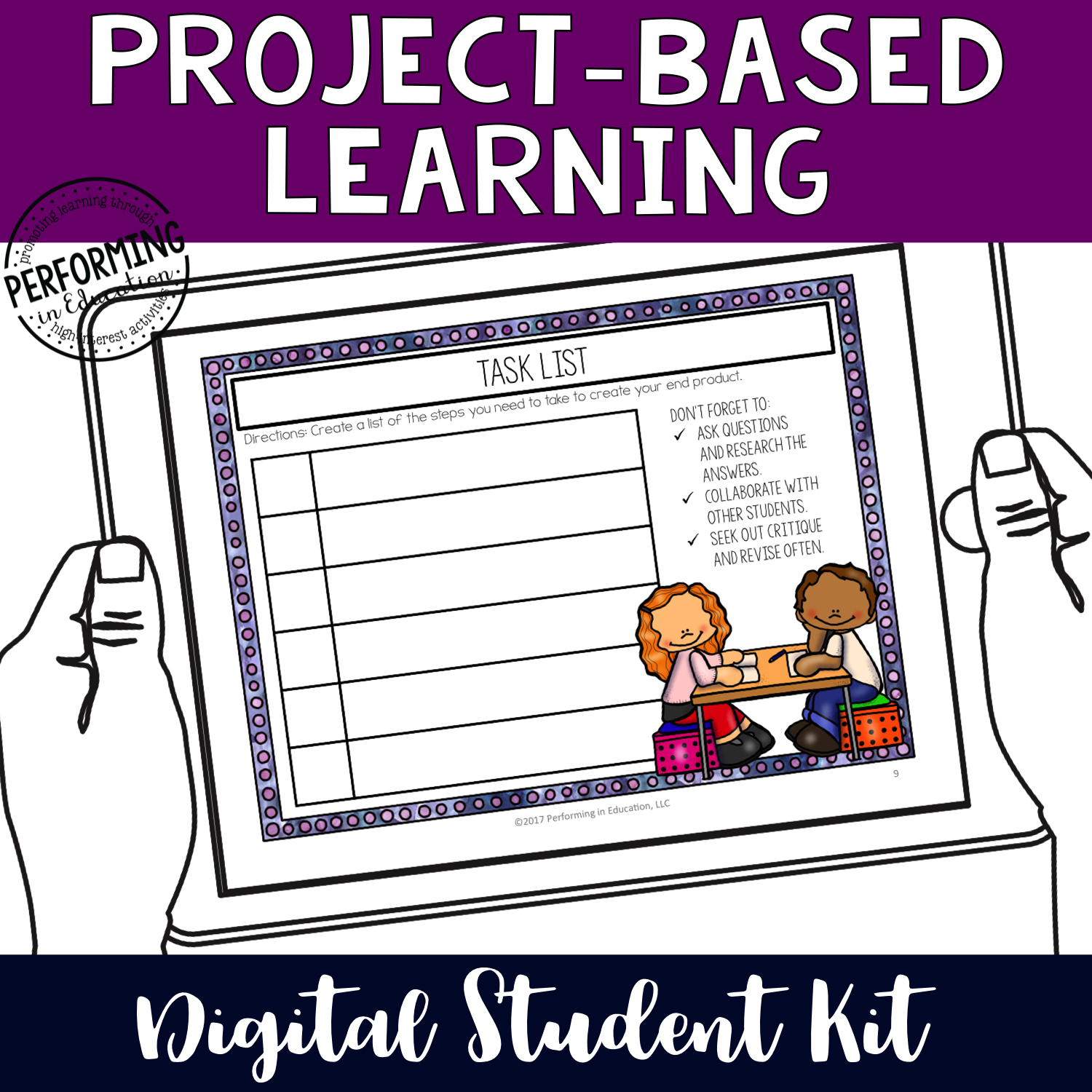 Grades 4-8th: Project-Based Learning Digital Organizers for Google Classroom Student Kit
SKU 00077
Product Details
If you use project-based learning in your classroom and you want to GO DIGITAL, this is the resource you NEED! This resource includes generic digital organizers for all of your project-based learning activities!
**Includes a Teacher's Guide that walks you through using each organizer's purpose

**This is NOT a pre-planned project-based learning activity. These are generic organizers your students use to keep track of their research and tasks during project-based learning.
Digital Resources Included:

Analyze the Driving Question
Topic (Research)
Sources
Audience
Product Idea Organizer
Task List
Materials List
Questions I Have (in-depth inquiry)
Critique & Revision
Presentation Planner
Rubric
Self Assessment and Reflection
The best thing about this resource is that it is very flexible! You and your students can easily add new slides with images and text to it and slides can be duplicated to be used multiple times!

All of my resources include e-mail support.
Save this product for later