Purchase $25 in teaching resources and save $5.
Purchase $50 in teaching resources and save $10.
Looking for a specific topic or standard? Search below!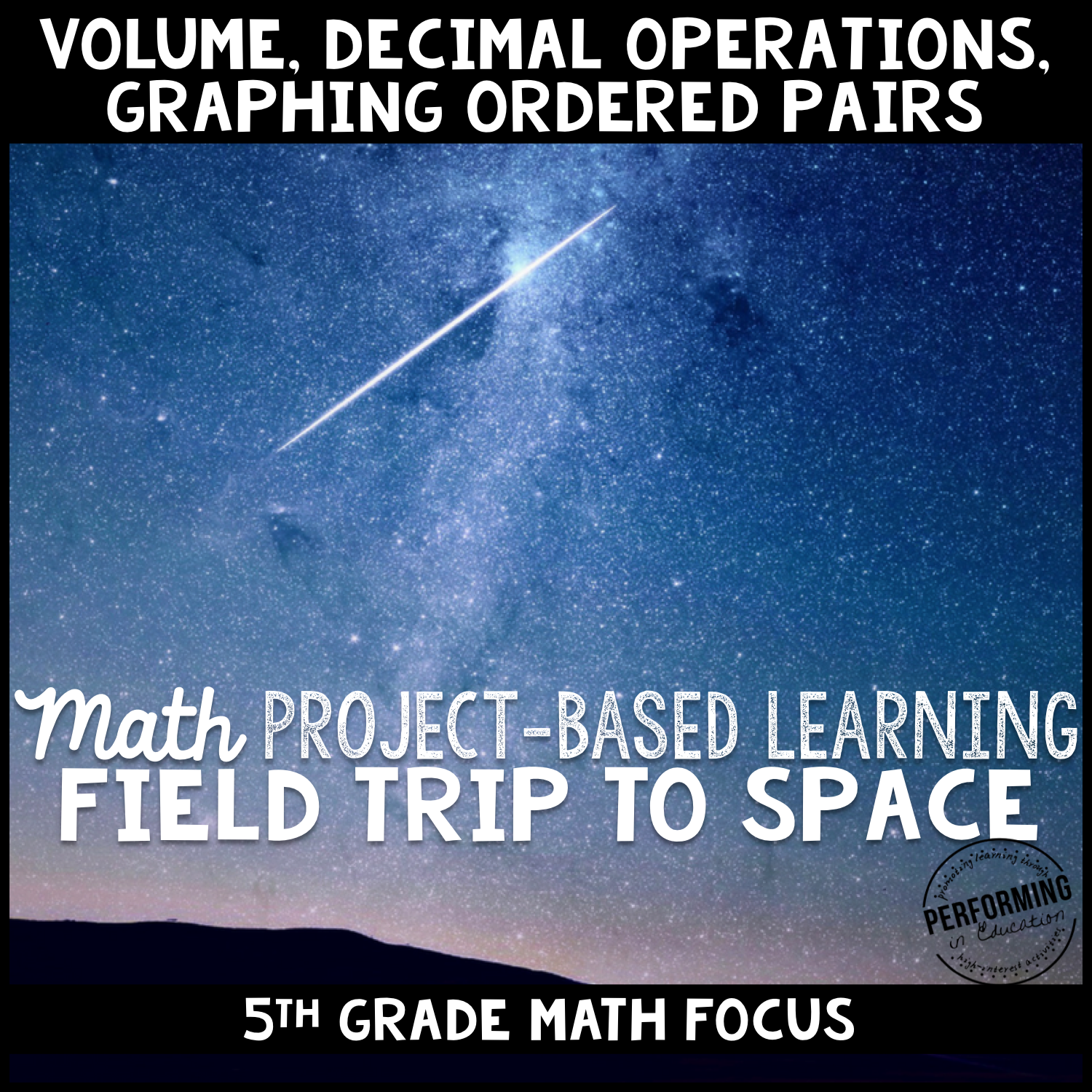 Project Based Learning: Field Trip to Space - Decimals, Graphing, Volume 5th
SKU 00040
Product Details
Project-based learning (PBL), Help your students practice decimals, measurement, volume, and graphing ordered pairs with this quality project-based learning for 5th grade. It includes a teacher guide walking you through each step.
Have you ever wondered what field trips will be like in the future? During this activity, kids get to choose from some wonderful field trips to space. They then calculate the cost of the trips and compare them using graphs. The data they choose will help them make a final decision on their field trip! Once that decision is made, they will use volume to pack (and build) their suitcase. In this out of this world activity, kids will practice volume, graphing, and decimal operations.
Connect Space Science & Writing to this amazing Project Based Learning Activity! Students will practice decimal operations, volume, and graphing, while they create a trip scrapbook for their dream field trip to *SPACE*! Preview now!
Each PBL comes with e-mail support.

Save this product for later