Purchase $25 in teaching resources and save $5.
Purchase $50 in teaching resources and save $10.
Looking for a specific topic or standard? Search below!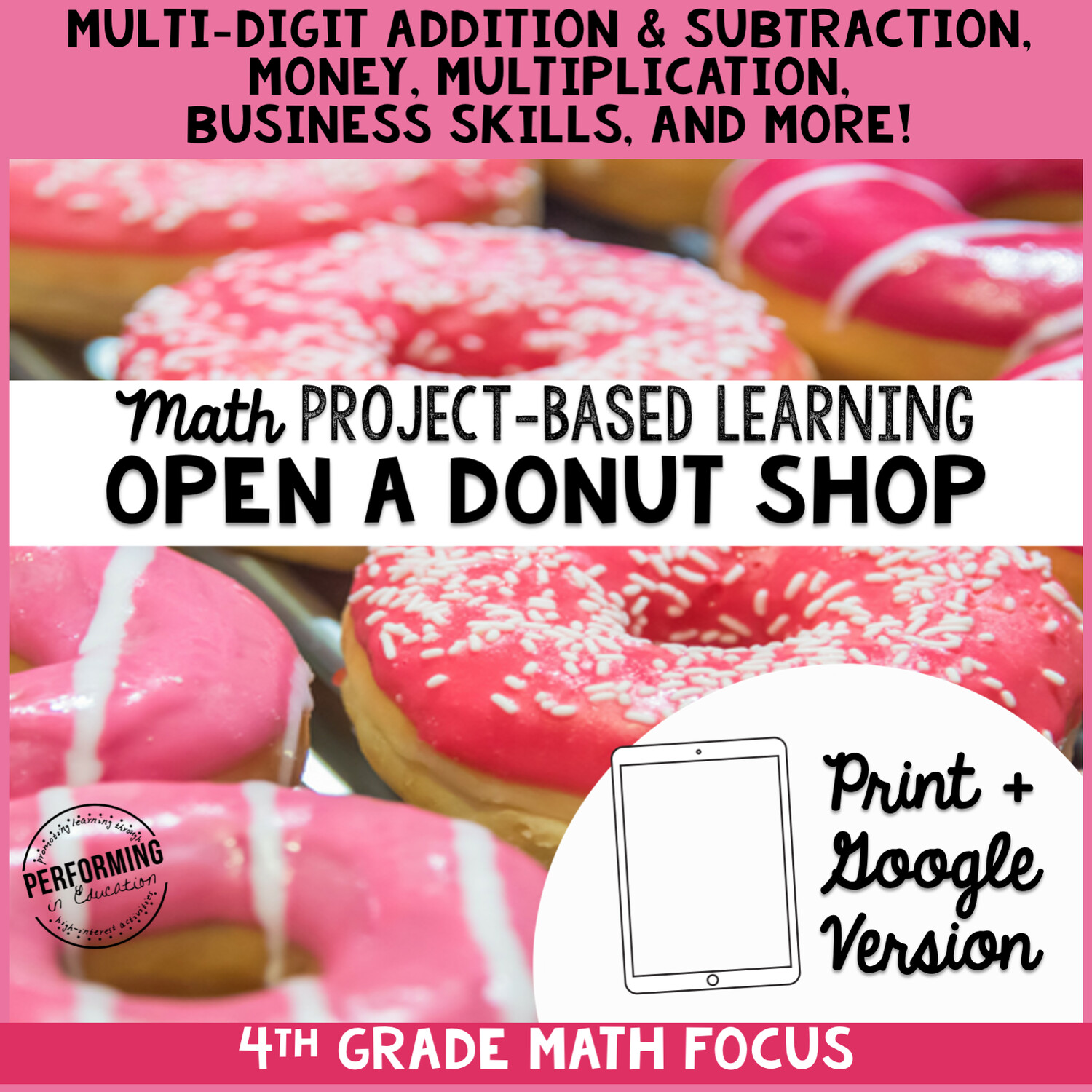 Project Based Learning for 4th Grade Math: Open a Donut Shop
SKU 00053
Product Details
This fun Math project-based learning activity teaches students math and business skills while they design and plan their donut shop opening! Standards covered include Multi-digit addition & subtraction, money, multiplication, and more! It's great for Common Core Math and other state standards! Help your students practice real-life and math skills with this quality math project. It even includes a teacher guide walking you through each step. Differentiation and student choice is built into all of my PBLs!
*GOOGLE & PRINT FILE INCLUDED*

Your students will be SO excited to do math during this ENGAGING project. Students will use ALL mathematical practices and learn real-world math skills.
This is math-focused, but other subject areas can be incorporated.
Apply The following math skills:

multi-digit addition & subtraction
money
multiplication
and more!
View the preview for more info!

All of my project-based learning activities come with free e-mail support!
Save this product for later