Purchase $25 in teaching resources and save $5.
Purchase $50 in teaching resources and save $10.
Looking for a specific topic or standard? Search below!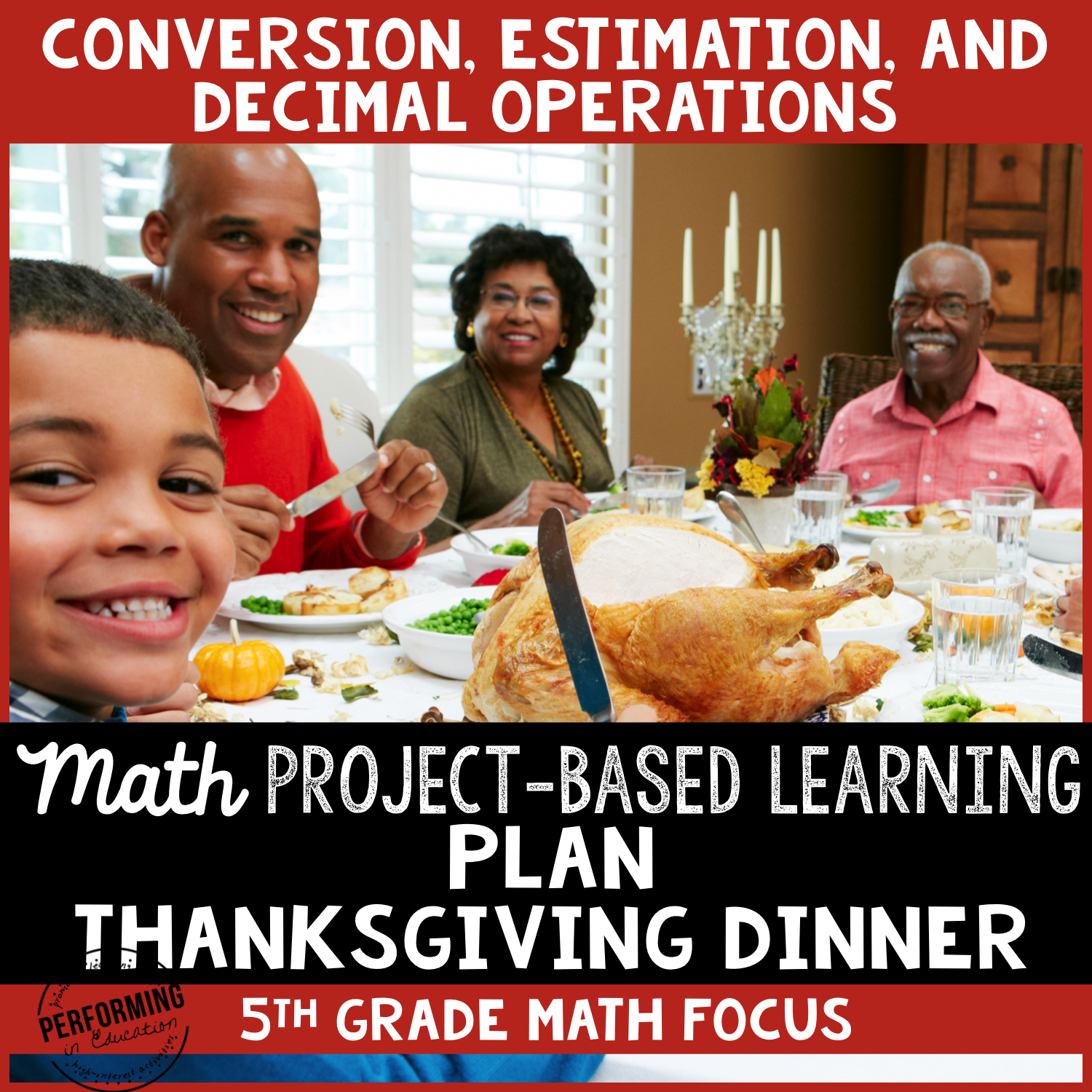 Thanksgiving Dinner Project Based Learning Decimals, Critical Thinking 5th
SKU 00047
Product Details
Thanksgiving Project-based learning (PBL)! Help your students practice decimals and fractions with this quality project-based learning for 5th grade. It includes a teacher guide walking you through each step.

Do you have what it takes to plan a big Thanksgiving dinner? This project will test your kids planning and Math skills! The kids get to decide who they want to invite to their dinner, and the guest list drives this project! They will do real-life calculations using actual grocery store ads and conversion charts when creating their shopping list. Then they get to buy supplies and even decorate! In this turkey-rific project, kids will practice creating a graph from a data table, measurement, and decimal operations!

Common Core Standards: 5.G.A.2, 5.NBT.7., 5.MD.1. Integrates ALL Mathematical Practices! Can be easily modified for 4th & 6th grade. Great for Enrichment or Gifted instruction, but can be used at all levels in 5th grade!

This resource includes a teacher's guide and connections to other subject areas for each part.

Each PBL comes with e-mail support.
Save this product for later