Purchase $25 in teaching resources and save $5.
Purchase $50 in teaching resources and save $10.
Looking for a specific topic or standard? Search below!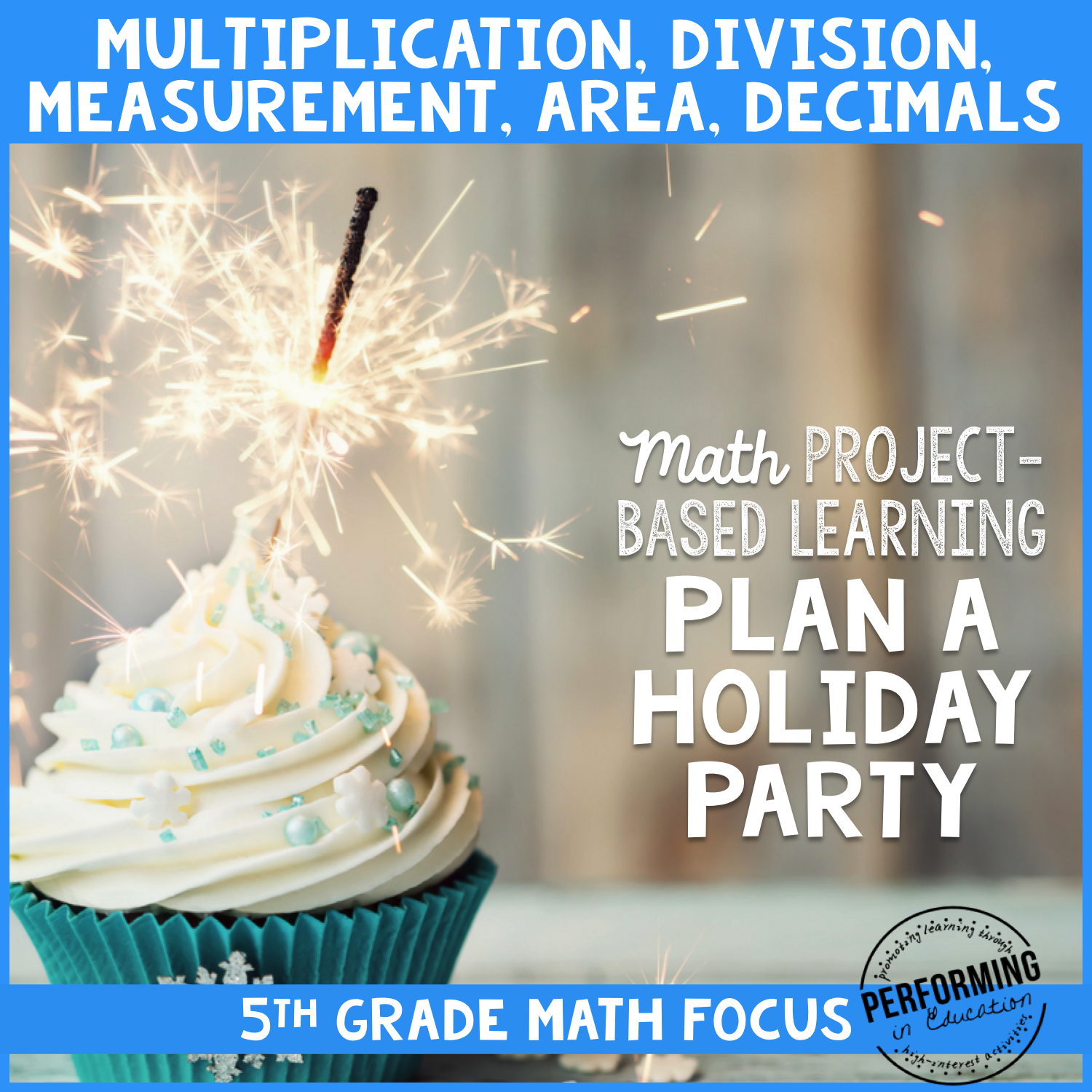 Winter Project Based Learning for 5th Grade: Plan a Holiday Party
SKU 00045
Product Details
Project-based learning (PBL) for Christmas, Winter, or December. Great for Common Core Math and other standards. Help your students practice decimal operations and more with this quality math project-based learning for 5th grade. It includes a teacher guide walking you through each step. Differentiation and student choice is built into all of my PBLs!

No mention of Christmas in this product, but it can be used as a Christmas or just general winter holiday project!

Are your students so excited about the holidays that they can't seem to concentrate on their work? This project will get them out of their seats, happily practicing the Math they've learned this year! Students will put their Math skills to work planning their very own holiday party, using the guests of their choosing.

Apply The following skills:
Multiplication & Division
Converting Between Feet & Inches
Graphing Area in Square Units (whole numbers and fractions)
Decimal Operations

All of my project-based learning activities come with free e-mail support!
Save this product for later